ALL PIRATE LIFE APPAREL ON SALE
BETTER BODY
For the Beard, Body, and Mind
EDIBLES
CBD | Delta 8 | Delta 9 Gummies
FREE SHIPPING ON ORDERS $50+ | Use code: FREETHESHIPS
FREE SHIPPING ON ORDERS $50+ | Use code: FREETHESHIPS
FREE SHIPPING ON ORDERS $50+ | Use code: FREETHESHIPS
FREE SHIPPING ON ORDERS $50+ | Use code: FREETHESHIPS
FREE SHIPPING ON ORDERS $50+ | Use code: FREETHESHIPS
FREE SHIPPING ON ORDERS $50+ | Use code: FREETHESHIPS
FREE SHIPPING ON ORDERS $50+ | Use code: FREETHESHIPS
FREE SHIPPING ON ORDERS $50+ | Use code: FREETHESHIPS
FREE SHIPPING ON ORDERS $50+ | Use code: FREETHESHIPS
FREE SHIPPING ON ORDERS $50+ | Use code: FREETHESHIPS
FREE SHIPPING ON ORDERS $50+ | Use code: FREETHESHIPS
FREE SHIPPING ON ORDERS $50+ | Use code: FREETHESHIPS
FREE SHIPPING ON ORDERS $50+ | Use code: FREETHESHIPS
FREE SHIPPING ON ORDERS $50+ | Use code: FREETHESHIPS
FREE SHIPPING ON ORDERS $50+ | Use code: FREETHESHIPS
FREE SHIPPING ON ORDERS $50+ | Use code: FREETHESHIPS
FREE SHIPPING ON ORDERS $50+ | Use code: FREETHESHIPS
FREE SHIPPING ON ORDERS $50+ | Use code: FREETHESHIPS
FREE SHIPPING ON ORDERS $50+ | Use code: FREETHESHIPS
FREE SHIPPING ON ORDERS $50+ | Use code: FREETHESHIPS
FREE SHIPPING ON ORDERS $50+ | Use code: FREETHESHIPS
FREE SHIPPING ON ORDERS $50+ | Use code: FREETHESHIPS
FREE SHIPPING ON ORDERS $50+ | Use code: FREETHESHIPS
FREE SHIPPING ON ORDERS $50+ | Use code: FREETHESHIPS
FREE SHIPPING ON ORDERS $50+ | Use code: FREETHESHIPS
FREE SHIPPING ON ORDERS $50+ | Use code: FREETHESHIPS
FREE SHIPPING ON ORDERS $50+ | Use code: FREETHESHIPS
FREE SHIPPING ON ORDERS $50+ | Use code: FREETHESHIPS
FREE SHIPPING ON ORDERS $50+ | Use code: FREETHESHIPS
FREE SHIPPING ON ORDERS $50+ | Use code: FREETHESHIPS
FREE SHIPPING ON ORDERS $50+ | Use code: FREETHESHIPS
FREE SHIPPING ON ORDERS $50+ | Use code: FREETHESHIPS
FREE SHIPPING ON ORDERS $50+ | Use code: FREETHESHIPS
FREE SHIPPING ON ORDERS $50+ | Use code: FREETHESHIPS
FREE SHIPPING ON ORDERS $50+ | Use code: FREETHESHIPS
FREE SHIPPING ON ORDERS $50+ | Use code: FREETHESHIPS
FREE SHIPPING ON ORDERS $50+ | Use code: FREETHESHIPS
FREE SHIPPING ON ORDERS $50+ | Use code: FREETHESHIPS
FREE SHIPPING ON ORDERS $50+ | Use code: FREETHESHIPS
FREE SHIPPING ON ORDERS $50+ | Use code: FREETHESHIPS
FREE SHIPPING ON ORDERS $50+ | Use code: FREETHESHIPS
FREE SHIPPING ON ORDERS $50+ | Use code: FREETHESHIPS
FREE SHIPPING ON ORDERS $50+ | Use code: FREETHESHIPS
FREE SHIPPING ON ORDERS $50+ | Use code: FREETHESHIPS
FREE SHIPPING ON ORDERS $50+ | Use code: FREETHESHIPS
FREE SHIPPING ON ORDERS $50+ | Use code: FREETHESHIPS
FREE SHIPPING ON ORDERS $50+ | Use code: FREETHESHIPS
FREE SHIPPING ON ORDERS $50+ | Use code: FREETHESHIPS
FREE SHIPPING ON ORDERS $50+ | Use code: FREETHESHIPS
FREE SHIPPING ON ORDERS $50+ | Use code: FREETHESHIPS
FREE SHIPPING ON ORDERS $50+ | Use code: FREETHESHIPS
FREE SHIPPING ON ORDERS $50+ | Use code: FREETHESHIPS
FREE SHIPPING ON ORDERS $50+ | Use code: FREETHESHIPS
FREE SHIPPING ON ORDERS $50+ | Use code: FREETHESHIPS
FREE SHIPPING ON ORDERS $50+ | Use code: FREETHESHIPS
FREE SHIPPING ON ORDERS $50+ | Use code: FREETHESHIPS
FREE SHIPPING ON ORDERS $50+ | Use code: FREETHESHIPS
FREE SHIPPING ON ORDERS $50+ | Use code: FREETHESHIPS
FREE SHIPPING ON ORDERS $50+ | Use code: FREETHESHIPS
FREE SHIPPING ON ORDERS $50+ | Use code: FREETHESHIPS
FREE SHIPPING ON ORDERS $50+ | Use code: FREETHESHIPS
FREE SHIPPING ON ORDERS $50+ | Use code: FREETHESHIPS
FREE SHIPPING ON ORDERS $50+ | Use code: FREETHESHIPS
FREE SHIPPING ON ORDERS $50+ | Use code: FREETHESHIPS
FREE SHIPPING ON ORDERS $50+ | Use code: FREETHESHIPS
FREE SHIPPING ON ORDERS $50+ | Use code: FREETHESHIPS
FREE SHIPPING ON ORDERS $50+ | Use code: FREETHESHIPS
FREE SHIPPING ON ORDERS $50+ | Use code: FREETHESHIPS
FREE SHIPPING ON ORDERS $50+ | Use code: FREETHESHIPS
FREE SHIPPING ON ORDERS $50+ | Use code: FREETHESHIPS
FREE SHIPPING ON ORDERS $50+ | Use code: FREETHESHIPS
FREE SHIPPING ON ORDERS $50+ | Use code: FREETHESHIPS
FREE SHIPPING ON ORDERS $50+ | Use code: FREETHESHIPS
FREE SHIPPING ON ORDERS $50+ | Use code: FREETHESHIPS
FREE SHIPPING ON ORDERS $50+ | Use code: FREETHESHIPS
FREE SHIPPING ON ORDERS $50+ | Use code: FREETHESHIPS
FREE SHIPPING ON ORDERS $50+ | Use code: FREETHESHIPS
FREE SHIPPING ON ORDERS $50+ | Use code: FREETHESHIPS
FREE SHIPPING ON ORDERS $50+ | Use code: FREETHESHIPS
FREE SHIPPING ON ORDERS $50+ | Use code: FREETHESHIPS
FREE SHIPPING ON ORDERS $50+ | Use code: FREETHESHIPS
FREE SHIPPING ON ORDERS $50+ | Use code: FREETHESHIPS
FREE SHIPPING ON ORDERS $50+ | Use code: FREETHESHIPS
FREE SHIPPING ON ORDERS $50+ | Use code: FREETHESHIPS
FREE SHIPPING ON ORDERS $50+ | Use code: FREETHESHIPS
FREE SHIPPING ON ORDERS $50+ | Use code: FREETHESHIPS
FREE SHIPPING ON ORDERS $50+ | Use code: FREETHESHIPS
FREE SHIPPING ON ORDERS $50+ | Use code: FREETHESHIPS
FREE SHIPPING ON ORDERS $50+ | Use code: FREETHESHIPS
FREE SHIPPING ON ORDERS $50+ | Use code: FREETHESHIPS
FREE SHIPPING ON ORDERS $50+ | Use code: FREETHESHIPS
FREE SHIPPING ON ORDERS $50+ | Use code: FREETHESHIPS
FREE SHIPPING ON ORDERS $50+ | Use code: FREETHESHIPS
FREE SHIPPING ON ORDERS $50+ | Use code: FREETHESHIPS
FREE SHIPPING ON ORDERS $50+ | Use code: FREETHESHIPS
FREE SHIPPING ON ORDERS $50+ | Use code: FREETHESHIPS
FREE SHIPPING ON ORDERS $50+ | Use code: FREETHESHIPS
FREE SHIPPING ON ORDERS $50+ | Use code: FREETHESHIPS
FREE SHIPPING ON ORDERS $50+ | Use code: FREETHESHIPS
FREE SHIPPING ON ORDERS $50+ | Use code: FREETHESHIPS
What's Poppin'
All Pirate Life Apparel is ON SALE!
All the information on our products and their benefits in on place
Opening inside the new Market on River building in Chippewa Falls, WI. Summer of 2024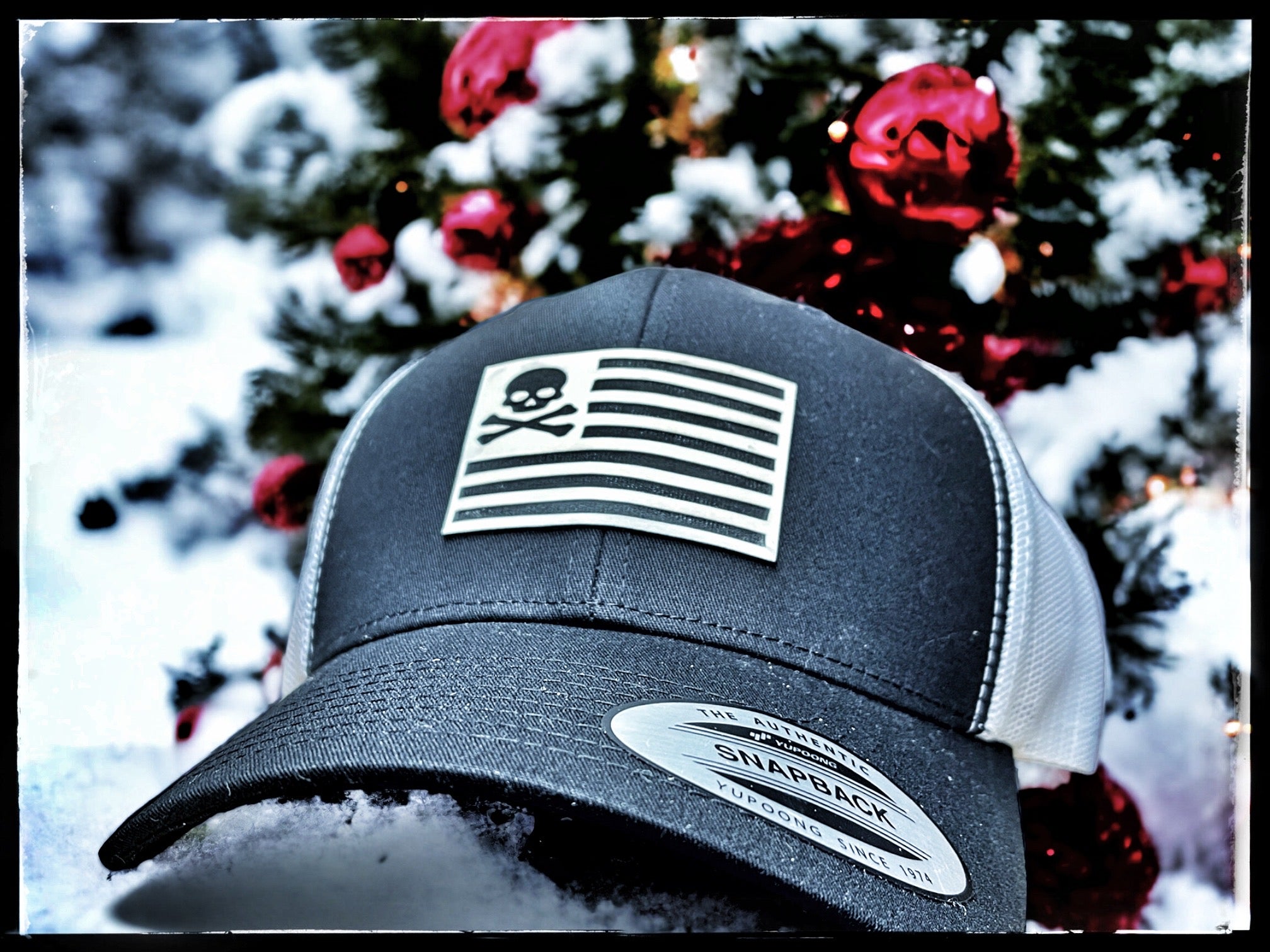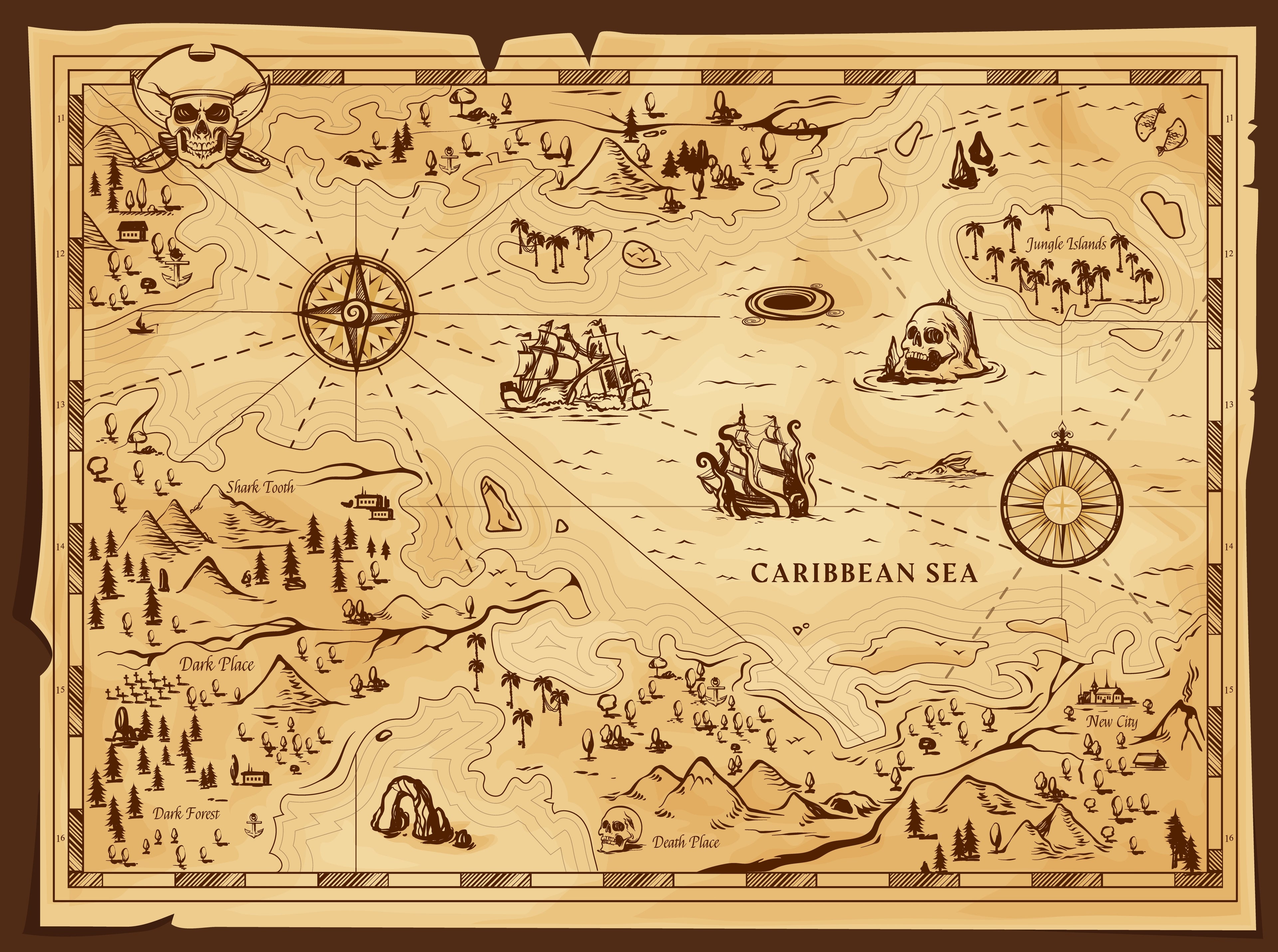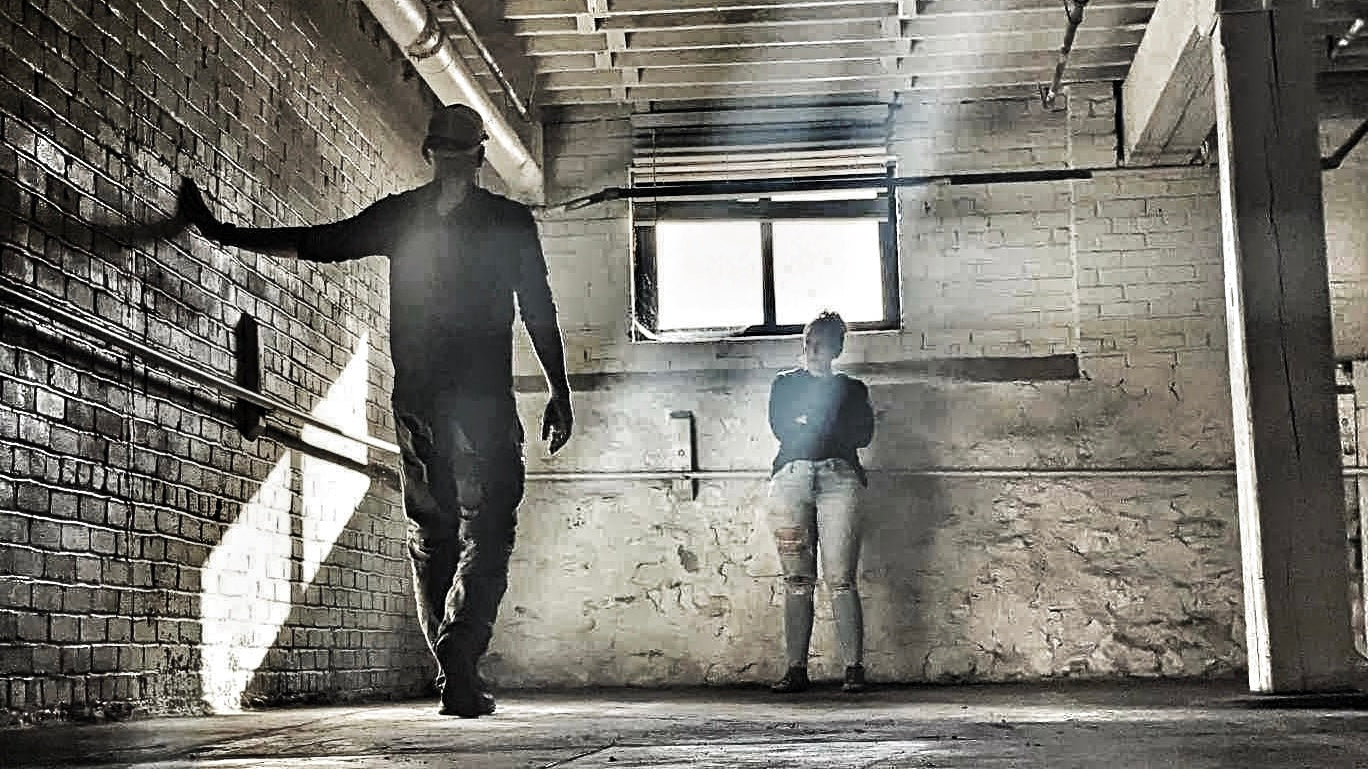 CBD BODY BUTTER
"Hands-down this is the best CBD I've ever used. Takes my neck pain away quickly."
CBD BODY LOTION
"I've been using this product since early summer. It's helped ease the pain in my shoulders, back, and joints so I can sleep. Love it."
GUMMY BUNDLE
"Perfect way to relax after a stressful day!!!"
BEARD BOOTY BALM
"By far the best beard products on the market. Thank you Captain, may I have another!"
TORTUGA LUBRICANT
"This product gave us the best experience. It was surprising and very pleasurable. I highly recommend."
SHIPWRECKED D9 GUMMIES
"I really like the Shipwrecked. I have about 1/3 of a gummy about 2 hours before bedtime and they have really improved my sleep."
Shipwrecked D9 Gummies
"Like a cruise on the ocean"
Caribbean Cargo
"I ordered the Caribbean Cargo Balm and Oil for my bearded love for his birthday, and he now uses it every day. We both love the smell and how it makes his beard so soft. Definitely recommend to any and all of my bearded friends."
Beard Booty - Beard Oil
"This is an awesome oil. The smell is amazing and my beard still looks good after a hard day at work."
Are all your products legal?

Our products are all federally legal and contain less than 0.3% THC. Please check with your state's legality before ordering.

This product is not for use by or sale to persons under the age of 21. These products should be used only as directed on the label. They should not be used if you are pregnant or nursing. Consult with a physician before use if you have a serious medical condition or use prescription medications. A Doctor's advice should be sought before using this and any supplemental dietary product. All trademarks and copyrights are property of their respective owners and are not affiliated with nor do they endorse this product. These products have not been evaluated by the FDA. This product is not intended to diagnose, treat, cure or prevent any disease. Individual weight loss results will vary. By using this website, you agree to follow the Privacy Policy and all Terms & Conditions printed on this site. Void Where Prohibited by Law.

We reserve the right to refuse to customers who reside in states that do not permit certain products. Please check your state's regulations prior to ordering. The list of states who allow and do not allow certain products, changes frequently. We check prior to mailing them out, and you will be refunded the price of your order if a product can not be shipped to you, but please be aware that it may take up to 4 weeks to see a refund on your statement.
HOW LONG DOES SHIPPING USUALLY TAKE?

We strive to get your order out as quickly as possible. Typically, we will postmark your order within 24 hours of purchase. The rest, well that's in the hands of the postal carrier.
WHERE ARE YOUR PRODUCTS SOURCED?

ALL of our hemp is cultivated in Wisconsin. It goes from the field to our processing location in Bloomer, WI.
DO YOU HAVE A STORE?

Captain Coop's Trading Co. will be opening our first brick and mortar store in July of 2024. We will be located in side the Market on River building at 128 W. River Street in Chippewa Falls, WI.
Pet Hemp Tincture
Sale price

$25.00

Regular price

$30.00
Convenient for any type of fluffster, our lip-smacking bacon-infused hemp tincture can ease any issues with separatio...
Convenient for any type of fluffster, our lip-smacking bacon-infused hemp tincture can ease any issues with separation anxiety and the nerves that come with them. It is also known to aid in join pain, inflammation, and digestive issues. Administering it to your purrfect and pup-ular pals is a piece of (bacon-flavored) cake.Our recommended dosage is mg 1-5 per 10lbs of body weight. Always consult your veterinarian prior to giving your four legged friend this product.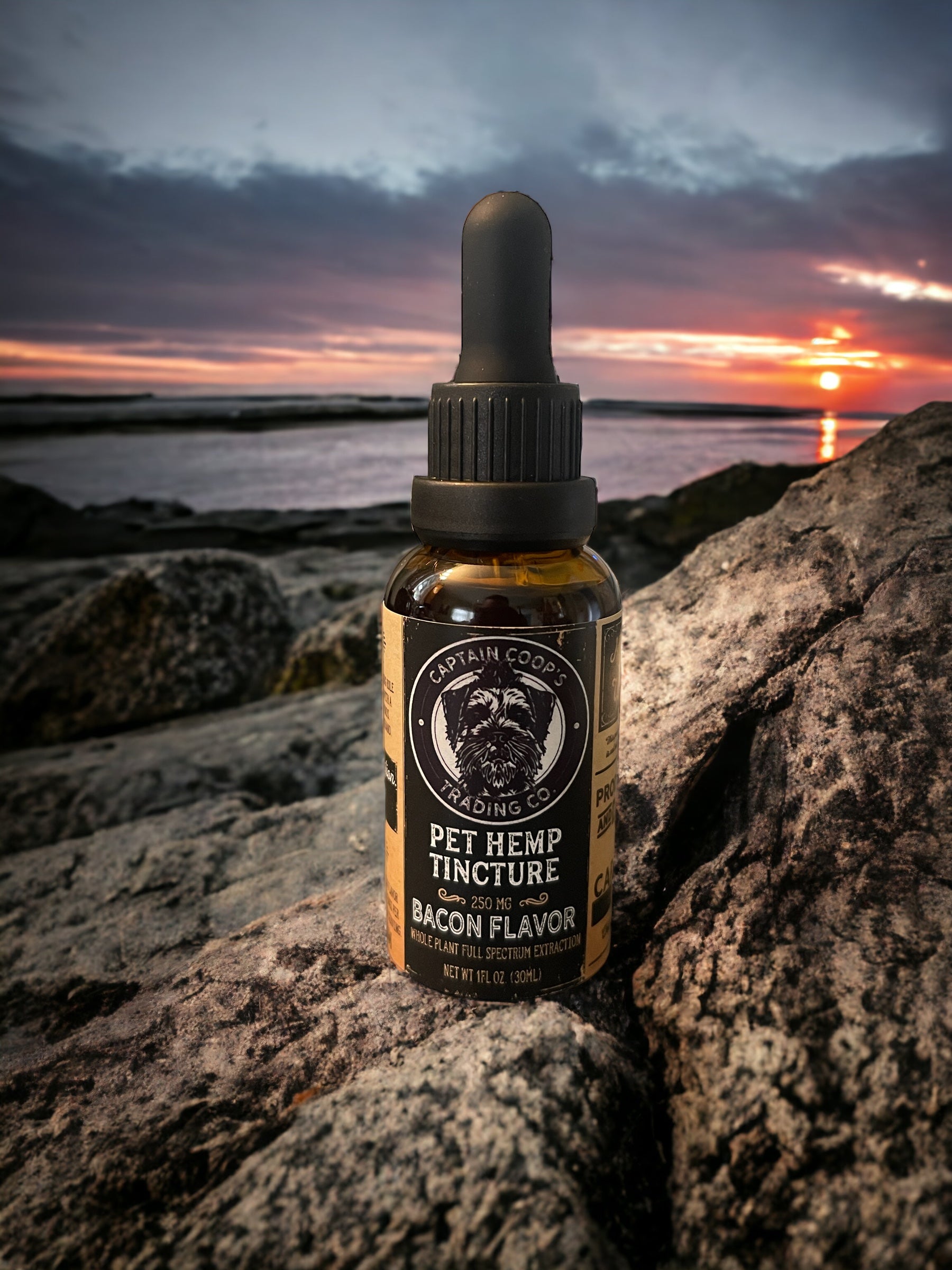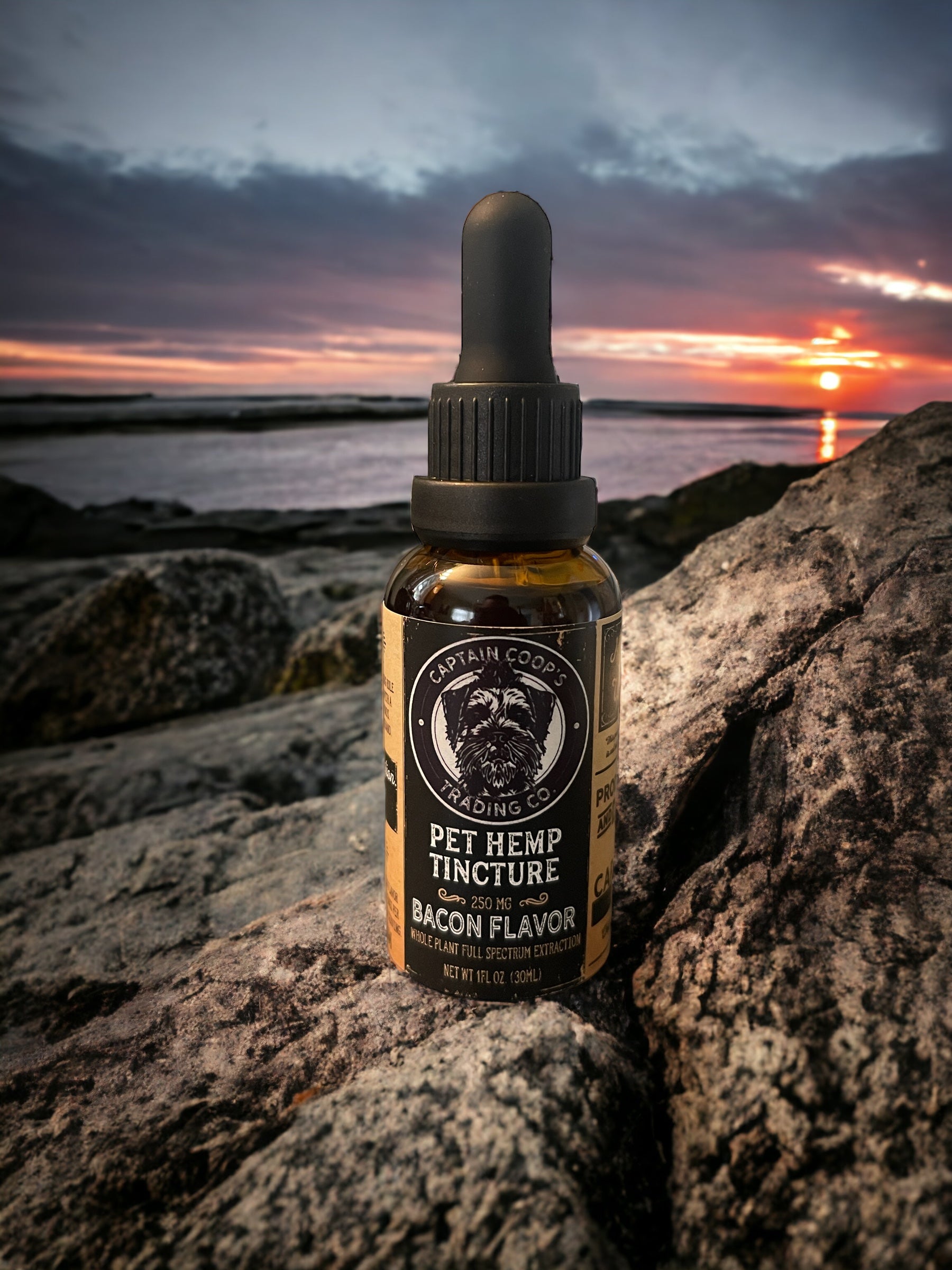 Let customers speak for us